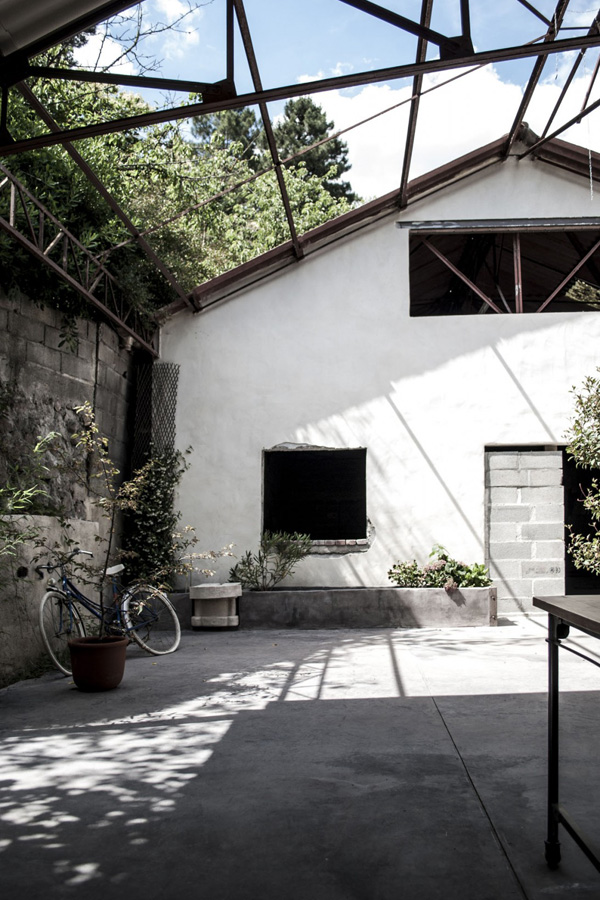 This modern loft is built in what was once an old paper mill in the city of Anduze, in the South of France. Designed by Planet Studio, the structure is made to show its age while also containing many modern features.
The property has several large trees, and the designers left preexisting vines to grow as they remodeled the structure. The outside of the building has exposed beams, and even paint peeling from the window frames, adding to its rustic charm.
On the interior, the space is dominated by white walls and floor, and black accents on the stairs and ceiling. The space is full of old furniture and features from the old building, but it also has an updated kitchen and an area to work on the computer.
The building is split into four levels, and has two different outdoor areas on either side of the building. The main living area is a kitchen and living room, with an area above for musical instruments, books, and a place to sit. The main bedroom is isolated, and has a window looking out over the kitchen and living room area. The home is a great practical renovation of an old space, with just the right modern features.